(click for poster)
---
President's Message
October 2023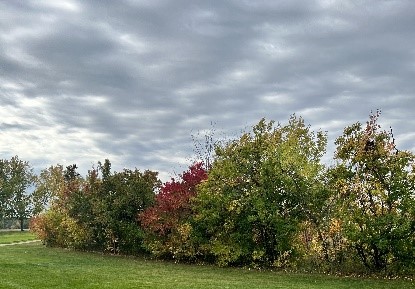 As I write this the first snow of the season is on its way. How soon we forget how to drive on snow and ice. It takes a few days to get back into slowing down and watching for ice. So it goes with our work in the league. Once fall comes we need to get back in the habit of thinking about our league work.
Let us use our new resources and tools to guide us in how we can best serve our membership by looking at our core values of Faith, Service, and Social Justice. Take the time to review the new handbooks, guides and toolkits that are all found on the national website cwl.ca. Look at the communiques from our national officers to see what they are promoting. Think of these resources as our "winter tires" that are there to assist you in safe travels through another year of our work for God and Canada.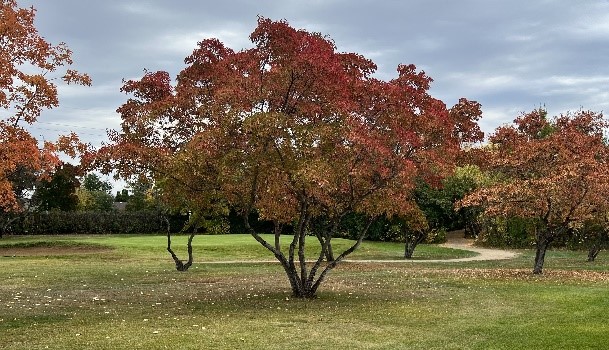 Don't forget that along with the work our members also like to have some sisterhood get togethers because we know sometimes "Girls just want to have fun!".
Happy fall and enjoy the winter!
Blessings,
Connie

---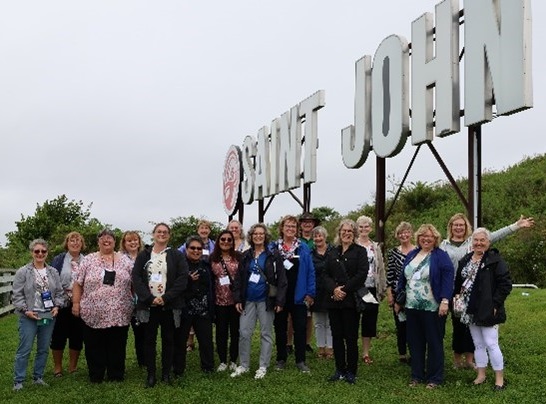 Saint John, New Brunswick August 2023
This years National Annual Meeting of Members was a much smaller event than a full convention as attendance was by invitation only to voting delegates, accredited delegates, Life members and Honorary Life members. Saint. John rolled out the hospitality and made us all feel very welcome.
Helen Kayfish and Lynn Jones, our provincial delegates have shared some of the happenings of the AMM. Check that out under the National events page. I have also shared information that is a result of our pre and post convention meetings as well as the AMM in the August Newsletter. Please share the newsletter with all of your parish council members.
This fall will by a very busy time for our provincial and diocesan executive as they embark on our unity Outreach Project that will see them visiting as many parish councils as possible. The goal of the project is to identify how the various levels of the league can assist parish councils in keeping their councils active and engaged. We will come to listen and learn and look forward to the visits.
Blessings,
Connie
---
President's Challenge Update
July 2023
At our 75th Annual Provincial Convention we presented Bishop Mark Hagemoen a cheque for $2,540.00 that was received from parish councils for the Indigenous Reconciliation Fund in the past year. While we didn't hear from all of our councils, it is never too late to meet the challenge. It would be encouraging if we could provide Bishop Mark with an even larger cheque next year.
Please read some of the stories that parish councils have been submitted to date to give you an idea of how you may educate your members. Linda Maddaford has submitted a link to an excellent article that provides many ways you can do to learn more about indigenous history in Canada. You can find it on the President's Challenge page.
Send your story to skprovcwl@gmail.com.
PROVINCIAL CWL NEWSLETTER
---
CONVENTIONS
(click underlined names for more information and convention documents)
Prince Albert 2024
Saturday April 20
St. Joseph Calasanctius Parish
North Battleford
Regina 2024
Sun April 28 & Mon April 29
St. George's Parish
Assiniboia
Saskatoon 2024
Monday April 22
Little Flower Parish
Leader
Provincial Convention 2024
Sun June 2 & Mon June 3
St. Joseph Calasanctius Parish
North Battleford
Saskatoon, SK
August 11 - 14, 2024
---
CWL UPCOMING DATES
Deadline extended until August 31, 2023