WELCOME TO
THE SASKATCHEWAN CATHOLIC WOMEN'S LEAGUE OF CANADA WEBSITE
---
Click to go to:
---
GREETINGS FROM THE CWL PROVINCIAL PRESIDENT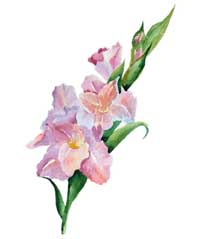 Dear Parish Catholic Women's League Presidents and Sisters in the League
Greetings everyone, and welcome to the Saskatchewan provincial CWL website! I hope that you will visit this site often, and that you will submit photos, and information about the interesting activities going on in your councils.
As I embark on my two year journey as president of the Saskatchewan Provincial Catholic Women's League, I do so with excitement, but also, with some degree of trepidation. I find comfort in the most often repeated phrase written in the Bible, "Do not be afraid." Christ spoke these words to remind us that we are never alone, He is always with us. I also find strength knowing I have a strong executive who will be working with me to realize our CWL goals. Thank you, to all who were willing to continue serving on the executive, and to those who just joined our provincial ranks for the first time. Thank you, also, to past president, Margaret Schwab, who for the past two years, through her exemplary leadership, enriched the lives of all CWL members in our province. Her wisdom and guidance will be welcomed in my time as president. As this was an election year for both the Prince Albert, and the Regina Diocesan CWL Councils, and for many parishes throughout our great province, I want to commend all those who stepped up to the plate and accepted a leadership position on their executive. Together we will continue the work started by our CWL sisters nearly 100 years ago!
Let's make the next two years a time for growth in both our spiritual lives, and in the membership of our parish councils. We need to attract younger women into our parish councils, and I believe, one way of accomplishing this is by introducing our young girls to the League through the formation of a Catholic Girls League (CGL). This October, the very first CGL in Saskatchewan will be started at Holy Spirit Parish in Saskatoon. I need your help in establishing a Catholic Girls League in each of our diocese. We will realize our goals through prayer. Include the League Prayer in your daily prayers, and through the intercession of our Lady of Good Counsel, the Holy Spirit will inspire us to fulfill our mission. The NEW Mission Statement for our organization states:
The Catholic Women's League of Canada calls its members to grow in faith, and to witness to the love of God through ministry and service.
The annual reports you've submitted over the years reveal your commitment to the League's Mission Statement. In continuation of your service, the Centenary Committee Project 2019, entitled H.U.G. (Helping, Understanding, Giving) is asking all councils to collect and package women's toiletries, sleep attire and under garments. These packages are to be donated to a local women's shelter in your community. Their goal is to collect 2,019 packages to commemorate the project year. As mentioned on the CWL website, the total will be announced at the National Convention during the prayer service "to commemorate the packages and to offer prayers for those using the shelters." The deadline for submitting your package numbers to National is July 31, 2019.
The 99th National CWL Convention will be held in Calgary, Alberta on August 18- 21, 2019. The registration deadline is July 18th, so you still have time to register. It's within driving distance for all of us in Saskatchewan, so plan now to attend, and experience the vibrancy of our wonderful organization!
In the next two years, I look forward to meeting many of you as you celebrate the milestones you've reached in your parish councils. Together, guided by the Holy Spirit, we will continue our journey and bear "witness to the love of God through ministry and service."
Sincerely,
Saskatchewan Provincial CWL President
---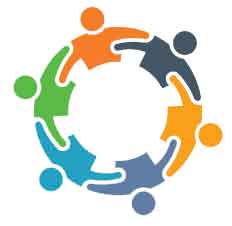 71st Saskatchewan Provincial Annual Convention, was held at St. Augustine Parish, Humboldt on Sunday & Monday, June 2nd & June 3rd, 2019.
Report coming soon.
---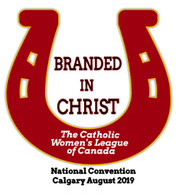 The 2019 National Convention will be in Calgary, August 18-21. You are invited to experience Calgary's Western Hospitality first hand this summer and be "Branded in Christ"! The Hyatt Regency Hotel, in the heart of Calgary, will be home to the convention. For more information, agenda, registration and accommodation, go HERE.
---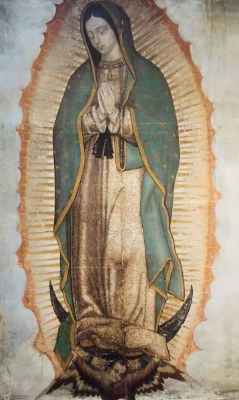 Our Lady of Guadalupe Pilgrimage and Tour (Mexico)
Ukrainian Catholic Eparchy of Saskatoon
Our Lady of Guadalupe Pilgrimage & Tour, Mexico City - with Bishop Bryan Bayda - Thursday, February 6 to Saturday, February 15, 2020.
Prices: Double/Triple Occupancy – $3100.00/ person. & Single $3400.
Basic Price of Pilgrimage & Tour includes: Return airfare from Saskatoon to Mexico City, flight cancellation insurance, hotel, breakfasts and suppers served at the Hotel Villa Quijotes (near the Shrine), English-speaking local tour guide & van transportation.
Registration: $100.00 (nonrefundable deposit) to hold your spot; $1,500.00 ($1650 single) required by September 16, 2019. Final payment of $1,500.00($1650 single) required by November 15, 2019.
For registration form/ further info, contact: Marlene @ 306-262-1647 or by email @bandmbodnar@shaw.ca. For more information go HERE.
---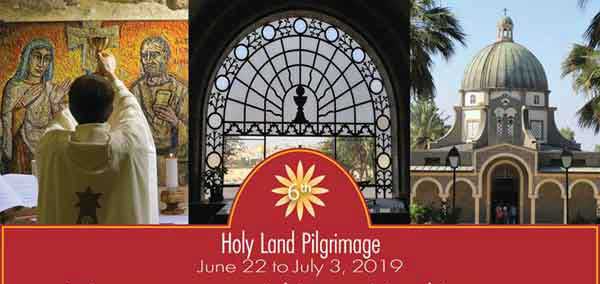 Holy Land Pilgrimage for CWL Members
Join Catholic Near East Welfare Association (CNEWA) for the 6th annual Holy Land Pilgrimage for The Catholic Women's League of Canada members from June 22 - July 3, 2019 in Israel and Palestine.
Deadline to join is April 23, 2019. Contact: CNEWA Canada, 1-866-322-4441, canada@cnewa.org
Visit the website HERE for more information.
---
​​​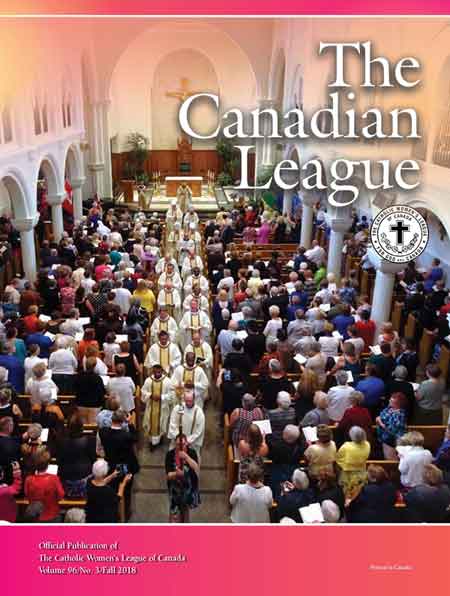 Do you read the The Canadian League, the national newsletter of the CWL? Keep in touch with what the CWL is doing at the national level. You can read it online HERE.
---
Click on titles for more information.
Saskatchewan Provincial CWL:
CWL Saskatchewan Dioceses:
You can find reports from around the Dioceses under the "Events" page HERE including:
The report from the 70th provincial Convention is up. You can read it

HERE

.
You can read the 2017 Annual Reports and the Oral Reports from the 2018 Prov. Convention

HERE

.
---
Our new theme logo: Care for Our Common Home
For more information on the theme, you can download the powerpoint slides HERE
Or view the PDF file HERE