WELCOME TO THE SASKATCHEWAN CATHOLIC WOMEN'S LEAGUE OF CANADA WEBSITE
Click to go to:
---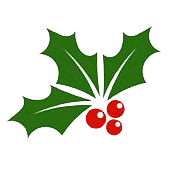 GREETINGS FROM THE PRESIDENT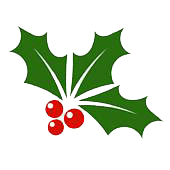 Dear Sisters in the League,
Well, today is a stormy, November day – looks like winter is here to stay. However, I know that councils are busy preparing and carrying out their plans for the upcoming year. For many, it is election time, so it is the time to approach new people to find leadership within your council. This is not always easy as many of us do not realize the gifts we have received from our gracious God and are not always willing to step forward to try them out. I encourage everyone to consider taking part in the leadership of your council. It is the best way to learn about this wonderful, national organization that we are all part of. The old saying, 'many hands make light work' is so true when the chair positions are shared by two or more people. I hope that this year will be the year for you to say "Yes, I will".
As we plan for new executives, we must also remember that there are new members in our councils who are struggling to make sense of all that goes on with the Policy and Procedure, the Constitution and Bylaws and some just plain 'traditions' within the League. I have been a member for over 40 years and have been reminded that sometimes I speak of things that others have no idea about. We must remember that education of all members comes not only from our manuals, but from those of us who have experience. We have many long time members who would be wonderful mentors for newer ladies. Please look within your membership and see who you might ask to mentor within your group. As well as knowledge shared, many lifelong friendships have developed through mentorship.
At the 2018 National Convention in Winnipeg, the National executive unveiled the results of the planning strategically committee which has spent the last two years listening to the membership for guidance on how to move forward for the next 100 years. Members of the provincial executive would be happy to attend a Regional meeting or even smaller gathering to present the plan for implementing the strategic planning. Please feel free to invite us at any time.
I hope that many from Saskatchewan are planning on attending the National Convention in Calgary in August of 2019. Room bookings should be made as soon as possible, as the hotel fills up quickly. I would say that at this year's convention, Calgary did an excellent job of inviting us to their city for the next one. I think a good time is in store.
I would like to congratulate Susan Melchiorre who has accepted a position on the National resolutions committee. Susan will take on that task for the next two years, helping with resolutions submitted and with the actual debate and voting that takes place at national conventions. Wouldn't it be great if we could keep her busy with resolutions from Saskatchewan? Something to think about – the deadline is drawing near.
Now is also a good time to start planning how we will celebrate our new theme – 'Care for Our Common Home'. I am sure there will be good information in both the national memos and the Canadian League after the new year.
We will soon be in the season of Advent – a time for renewed spiritual growth as we await the arrival of our Lord. May God fill you with Peace and Joy for the Season and with a renewed fire for the League in the coming year.
Margaret Schwab
Saskatchewan Provincial CWL President
---
The report from the 70th provincial Convention is up. You can read it

HERE

.
You can read the 2017 Annual Reports and the Oral Reports from the 2018 Prov. Convention

HERE

.
---



Christmas comes to the Clothing Depot!
Donations of gifts, new and nearly new, are beautifully displayed and ready for all the shoppers
who anticipate this exciting event every year. Buy some raffle tickets to win a lovely quilt.
See what Christmas at the Clothing Depot looks like HERE.

Click on titles for more information.
Saskatchewan Provincial CWL:
CWL Saskatchewan Dioceses:
You can now find reports from around the Dioceses under the "Events" page HERE including:
---
Our theme logo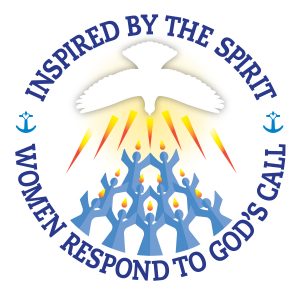 SYMBOLS AND MEANINGS:
DOVE: Holy Spirit - advocate, counsellor, intercessor
CLOUD & LIGHT: living, saving God of glory
FIRE: transforming energy of Pentecost
DISCIPLES: CWL members, responding joyfully to God's call in word and action
CROSS, ANCHOR & HEART
Faith--lived, professed, witnessed and spread
Hope--strength to sustain and preserve us
Love--the first and greatest of all virtues
PRAYER:
Spirit of the Living God open our minds to experience the unconditional love of God. Empower us with the gifts of your Spirit so that we may respond to God's call in joyful service. Inspire and bless the members of the Catholic Women's League so that the fruits of your Spirit may be evidenced in all that we say and do. Amen
---
Catch the Fire! Download the PowerPoint Presentation, the soundtrack or a PDF!
---