CURRENT SPIRITUAL DEVELOPMENT COMMUNIQUÉS
---
Spiritual Development Communiqué

#2
Tillie C. Aessie, Provincial Spiritual Development Chairperson
May 2022
While I was preparing for my Lenten journey for this year I came upon an article written by Joyce Rupp entitled, "Clothed with the Qualities of Christ". In it she reflects on what protective and healing powers we need in our lives. As I continued to read the article, I felt myself needing to be clothed with loving kindness. How was I going to do this? Suddenly a scripture passage came to mind:
Cloth yourself with compassion, kindness, humility, meekness, and
patience. Bear with one another and, if any one has a complaint against
another, forgive each other…Above all, cloth yourselves with love,
which binds everything together in perfect harmony. Colossians 3:12-14.
I took this passage to mean that I must change my spiritual wardrobe, and this is something we all can do, seeing our new theme for the next two years is "Catholic And Living it". It has become my Lenten practice. For example:
When my spiritual clothes are soiled with negativity and neglect, may I have the desire and energy to clean
them up.
When my spiritual clothes droop, sag, and do not fit, may I have the wisdom and determination to let my words
and actions fit my values and beliefs. When my spiritual clothes need changing, may I have the ability to make good decisions and courage to follow through with the necessary changes.
When my spiritual clothes are torn and need mending, may I make amends and be open to forgiveness and
reconciliation.
When my spiritual clothes are not accepted by others, may I have the self-affirmation to be my true self and not
give in to the demands of others. When my spiritual clothes become thin and frayed, may I strengthen them with a garment of loving kindness.
And then, THIS HIT ME:
You never really know the true impact you have on those around you.
You never know how much someone needed that smile you gave them.
You never know how much your kindness turned someone's life around.
You never know how much someone needed that long hug or deep talk.
So don't wait to be kind, and don't wait for someone else to be kind first. Don't wait for better circumstances or for someone to change. JUST BE KIND because you never know how much someone needs it.
---
Tillie Aessie, Provincial Spiritual Development Chairperson
October, 2021
With a new season starting and as we plan our new programs for the coming months and bring back our members after the Covid restrictions, I invite you to pray for the League, especially the implementation of our strategic plan.
So, I say to you: "Ask and it will be given to you; seek and you will find; knock and the door will be opened to you." Luke 11:9
Now you may ask, why, "A Call to Prayer?" Well, in J.C. Ryle's book, A Call to Prayer, he challenges readers with a simple question. "Do you Pray?" Ryle declares, "there is no duty in religion so neglected as private prayer." I'm sure many of us would agree. Of all the spiritual disciplines, prayer is often the hardest habit to form and one that is most quickly broken. However, we should strive to pray often, because prayer is an incredibly important element of our faith.
With the fall season in full bloom, many new Spiritual programs and retreats will be available for us to partake in. Just to name a few:
"The CWL National Day of Faith" which started on Sept. 19th, is ongoing whenever or wherever it is convenient. Suggestions for ideas on different events are available on National website.
"The CWL National Day of Prayer" for Canadian Home Missions started this month but can be prayed any day. Monetary donations are gratefully accepted. Look on the National website for the prayer.
Please join the world in praying the rosary Coast to Coast for world peace on Sunday October 10th, 2021 at 2 pm Central time. You can organize an event at your parish and be united with the rest of the world.
A new model of adult faith formation has been launched in the Diocese of Saskatoon. There are three elements; Proclaim, Awaken, and Encounter, starting on the four Tuesdays in October, in person and on Zoom. Also, there is a ministries series running four Tuesdays from Nov. 16th to Dec, 7th. in person only, and other module on Catholic Liturgical and Sacramental Life on four Tuesday evenings from Jan.11th- Feb.1 on Zoom or in person.
The Encounter (large group) event including a Transform Conference to inspire and equip missionary disciples is on Oct, 22/23 at St. Annes Parish.
Also, at St. Anne's Parish there is a diocesan-wide Lenten Retreat on March 20, 2022, and a "Flourish" dessert and speaker evening April 28.
For more information about the Proclaim-Awaken-Encounter initiatives see htpps://rcdos.ca/adult-faith; Copies of the Proclaim, Awaken, Encounter magazine are available in the foyer of St Anne's church in Saskatoon.
Check out the Diocesan Website for more interesting workshops, lectures, and services.
Prayer is important because:
A habit of prayer is one of the surest marks of a true Christian. You are essentially relinquishing control and telling God, I trust you will work on my behalf in this situation.
A habit of prayer brings great encouragement to the one who prays. Prayer actually moves God to action, i.e.) To raise the dead, heal the sick, draw water from the rock, and send bread from heaven.
A habit of prayer creates holy men and women- the more we pray the more our hearts are aligned with what God desires of us.
If we do not pray, we run the risk of backsliding in our faith. And we become stagnant, falling back into sinful temptations.
A habit of prayer brings peace and contentment. We combat sadness, disappointments, fears, slander and hurts when we cry out to our Father, because he offers us peace that transcends our understanding.
In every journey there must be a first step. If you desire to become a more prayerful person, take time to go somewhere quiet, close the door and pray out loud that God would give you the grace and strength you need to develop a habit of prayer. Then be encouraged-if we ask, seek and knock, he will open the door for us to a richer prayer life.
Parts of this submission is taken from "Crosswalk.com the devotional".
---
---
Lorraine Thibeault, Provincial Spiritual Development Chairperson
November 1, 2020
"Let us all rejoice in the Lord, as we celebrate the feast day in honour of all the Saints, at whose festival the angels rejoice and praise the Son of God." Entrance Antiphon for All Saints Mass, Sunday, November 1, 2020
In this communiqué, I will be talking about "the role of women in the church" - a category of responsibility for us as chairpersons of spiritual development.
There are many varied views on the role of women in the church and in the world. The feminist movement pointed out various inequalities in pay, in treatment of women and in access to jobs. Today, we don't hear as much about the inequalities, but, we know that inequality still exists.
In the church, we know that women play active roles. Women serve their parishes and communities in a variety of ways: altar servers, sponsors at baptism and confirmation, equal partners in matrimony, members of pastoral councils and finance committees, lectors, sacristans, commentators, Eucharistic ministers, ushers, parish office workers, teachers of religious education, pastoral associates, canon lawyers, judges and chancellors.
We know that women have played a variety of roles, and the church has affected societal attitudes to women worldwide in significant ways. Women constitute the majority of members of consecrated life in the Catholic Church. Prominent women in the life of the church have included Old Testament figures, Jesus' mother Mary, and female disciples of Jesus of the Gospels. Motherhood is given an exalted status within the Catholic faith. Conversely, the role of Eve in the Garden of Eden and other biblical stories affected the development of a Western notion suggesting the role of "temptress" for women.
Influential individuals range from theologians, abbesses, monarchs, missionaries, mystics, martyrs, scientists, nurses, hospital administrators, educationalists and religious sisters, many of whom have been canonized as Catholic saints. Catholic women have risen to international prominence through charitable mission works and social justice campaigns – as with hospitals pioneer St Marianne Cope and Mother Teresa who began by serving the dying destitute in India.
I encourage members to investigate the many women who have held special roles in church and community. We must also remember the humble women throughout the world who have served as role models for us: our mothers, sisters, friends, and sisters in the League and in our parishes.
---
Lorraine Thibeault, Provincial Spiritual Development Chairperson
August 30, 2020
"Spiritual growth is the very heart of the League and the essence of its existence. The patroness of the League is the Blessed Virgin Mary under the title of Our Lady of Good Counsel."
(from the CWL Executive Handbook)
This is a reminder of two upcoming events/celebrations:
October 1 is the CWL Day of Prayer for Home Missions: You are encouraged to find a way to celebrate our home missions. Pope Francis has declared October as the month of prayer for Home Missions. Catholic Missions in Canada (CMIC), a permanent voluntary fund, is in particular need of prayer and assistance. Here are some ideas:

Create a special prayer for missions
Invite members to say the Rosary at a specific time on October 1
Make a contribution to a home mission, particularly CMIC
Participate in a project for home missions – collection of items that a mission may need in your area
Publicize what you do in your parish
Be sure to report the activity in your yearend survey


On Sept. 16 at 12:00 noon CDT, in preparation for October, mission month, National Spiritual Advisor, Bishop Stephen Jensen, will be facilitating a webinar on Women in Mission. I invite all members to join this webinar. You must register through the national website. The link is posted there. It is simple to click on the link, provide your name, email address and diocese and "register". You will be emailed confirmation with the link needed to join the webinar on September 16th.
Take care. God bless.
---
Lorraine Thibeault, Provincial Spiritual Development Chairperson
August 6, 2020
"Yes, it is above all a question of communicating Christ, and helping his uplifting Gospel to take root in the hearts of the faithful. Be strong, therefore, in pursuing these goals. The cause of Catholic education is the cause of Jesus Christ and of his Gospel at the service of man."
Message Of John Paul Ii To The National Catholic Educational
Association Of The United States, April 16, 1979
In my last communiqué, I focused on the Spiritual Growth of Members. Today, I will focus on the STUDY OF CATHOLIC TEACHING responsibilities that we have as Spiritual Development chairpersons. My focus is resources available through the Canadian Conference of Catholic Bishops (CCCB). The CCCB is the national assembly of the Bishops of Canada founded in 1943 and officially recognized by the Holy See in 1948.
The following are our responsibilities:
Promote and publicize courses and programs which will contribute to faith enrichment.
Organize workshops.
Form groups to study the Catechism of the Catholic Church, papal documents, code of Canon Law.
Study and act on League resolutions pertaining to this standing committee
Contact local Catholic information or diocesan centres to determine what materials are available.
Make use of films, videos and guest speakers.
Subscribe to Catholic newspapers/periodicals and other publications.
Promote or establish a parish lending library for adults and children.
I remind you to encourage our members to take in the Summer Speaker Series next week. These speakers were recruited for our 2020 National Convention which was cancelled. Let's take advantage of the wealth of knowledge they have without having the expense of travel and accommodation. Relax in your home or join a small group at the church or parish hall. At my parish, thanks to our supportive spiritual advisor, we have invited CWL members and parishioners to join us for the Series. With social distancing and the size of our church building, we only have room for 30 people to participate safely, but that's 29 more people than just me.
CANADIAN CONFERENCE OF CATHOLIC BISHOPS
Note: Texts in quotation marks come directly from the CCCB website. [https://www.cccb.ca/]
The Canadian Conference of Catholic Bishops provides material to promote and make known the teachings of the Church. "The texts published and made available by the CCCB include ritual and liturgical books in English and French which have been officially approved for use in Canada, catechetical and educational resources, the national hymnal and psalter as well as printed documents of the CCCB. In addition, CCCB Publications is the official source in Canada for print versions in both official languages of papal and other magisterial documents of the Holy See."

Under the heading Catholic Church in Canada, you will find:
Ecclesiastical Circumscriptions – dioceses, eparchies, military and personal ordinariates, and personal prelature. In Saskatchewan, we have the Diocese of Saskatoon, the Saskatoon – Ukrainian Catholic Eparchy, the Archdiocese of Regina, and the Diocese of Prince Albert. The northern section of the province is part of the Keewatin-Le Pas and the Mackenzie-Fort Smith Dioceses.
Directory of Latin Dioceses, Eparchies, and Ordinariates: "Currently in Canada, there are 59 dioceses of the Latin Catholic Church, 13 eparchies and 1 exarchate of the Eastern Catholic Churches, as well as 2 ordinariates. Each diocese, eparchy, and ordinariate is distinct and autonomous."
Directory of Bishops and Eparchs: "Bishops exercise their pastoral office and ministry for that portion of the People of God which has been entrusted to them. The Bishops of the Latin Church are appointed by the Pope. In the case of Bishops of the Eastern Catholic Churches sui juris, their responsibilities are entrusted to them by their own Patriarch or Permanent Synod with the assent of the Pope as head of the Universal Church. (A Church sui juris is recognized as having its own law, disciplinary practices and liturgical tradition). Bishops are assisted in their mission of teaching, sanctifying, and governing by priests and deacons. The traditional term for a Bishop in the Eastern Churches is Eparch and, in the case when he is responsible for an Exarchate, Exarch."
Regional Episcopal Assemblies: "In addition to being part of the Canadian Conference of Catholic Bishops, the Bishops meet in four regional assemblies: the Atlantic Episcopal Assembly (AEA), the Assemblé des évêques catholiques du Québec (AECQ), the Assembly of Catholic Bishops of Ontario (ACBO), and the Assembly of Western Catholic Bishops (AWCB). These regional assemblies enable their members to deal directly with pastoral questions related to the Catholics in their regions."
Canada's Saints and Blesseds: "A number of men and women, each in some particular way, have shaped the life of the Church in Canada by their holiness of life. Nourished by prayer and the Sacraments and fortified by the practice of the virtues, they spread the Good News in Canada, dedicated themselves to the service of others—especially the underprivileged—scarified life's comforts and in some instances even gave up their lives in witness to their faith. Over the years, a succession of Popes has recognized these noble men and women, declaring them Saints, Blesseds, Venerables, and Servants of God." In this section, you can find information on the life, spirituality and further reading of North American Martyrs, Canadian Saints (Saint Marie of the Incarnation, Saint Marguerite Bourgeoys, Saint Francois de Laval, Saint Kateri Tekakwitha, Saint Marguerite d'Youville, and Saint Brother Andre) and Canadian Blesseds.
Papal Visits: Here you can access photos, addresses, speeches and homilies of Pope John Paul II's visit in 2002.

Under Faith and Moral Issues: "The Church's mission of proclaiming the Gospel in the contemporary world often raises pastoral questions and concerns which must be adequately addressed at the national level. For this reason, the Code of Canon Law has assigned certain areas to the common discernment and teaching of the Bishops, including safeguarding the integrity of faith and morals. The Canadian Conference of Catholic Bishops, through its Episcopal Commission for Doctrine (https://www.cccb.ca/about/commissions-committees/national-commissions/doctrine/) and its other National Episcopal Commissions, (https://www.cccb.ca/about/commissions-committees/national-commissions/) as well as through its President, Executive Committee, Permanent Council or Plenary Assembly, issues public statements, resources and pastoral letters to provide guidance on doctrinal and moral questions facing the Catholic faithful in Canada. These are intended to teach, clarify and therefore maintain, in communion with the successor of Peter, the integrity of faith and moral doctrine in the face of rising challenges and contrary ideologies." Here you will find the following topics:
Church teachings

: "Jesus proclaimed, "The time is fulfilled, and the kingdom of God has come near; repent and believe in the good news." (Mark 1:14) The Church's faith, expounded in doctrine and by catechesis, is "confessed in the Creed, celebrated in the liturgy, and lived in observance of God's commandments and in prayer…." (Catechism of the Catholic Church, no. 26)." Documents by the Episcopal Commission for Doctrine, Catalogue of CCCB Documents, Magisterial Documents, Catechism of the Catholic Church, and Compendium of the Social Doctrine of the Church."
Life and Family

: "Pope Saint John Paul II taught that "human life is precious because it is the gift of a God whose love is infinite; and when God gives life, it is forever. Life is also precious because it is the expression and the fruit of love" (Homily, 4 October 1979). The dignity of the human person and the privileged role of the family as its source and protection are foundational to the Church's moral vision for society and of every principle of Catholic social teaching. Pope Francis reminds us that "the welfare of the family is decisive for the future of the world and that of the Church" (Amoris Laetitia, 31). As disciples of Christ, Catholics believe that every person is precious, that persons are immeasurably more important than things, and that every institution and every policy is to be measured by its capacity to enhance the life and dignity of the human person." You will find the following topics: National Week for Life and the Family; Texts and Resources, Dicastery for Laity, Family and Life; and Catholic Organization for Life and Family.
Health Care:

"For generations, Catholic dioceses and religious orders in Canada have been major contributors to the development and delivery of healthcare services across the country. The first hospital (Hôtel-Dieu) in Canada was established in 1639 by three Religious Sisters of the Augustines de la Miséricorde de Jésus to care for Indigenous populations living near the French colony in present-day Québec City. This hospital, which also happens to be the first hospital in North America, is still in operation. In addition, there are today 105 Catholic healthcare facilities across Canada, either self- or parent-governed by 43 Catholic organizations, which accounts for 13,738 healthcare beds in Canada. These facilities are supported by 19 dioceses and 14 Catholic sponsors. They span 6 provinces and 27 health regions/authorities." You will find the following topics: Catholic Health Care: The Mission; Pastoral Care of the Sick, Frail and Dying; Palliative Care; Responses to Ethical Issues; Professional Guidelines and Resources; Pontifical Academy for Life.

Under Evangelization, Catechesis and Catholic Education: "The Bishops of Canada promote and support evangelization, catechesis and Catholic education across the country. In order to address adequately these needs, the CCCB has established the Episcopal Commission for Evangelization and Catechesis (https://www.cccb.ca/about/commissions-committees/sectoral-commissions/commission-for-evangelization-and-catechesis-english-sector/) for the Conference's English Sector, which is assisted by the Office for Evangelization and Catechesis. (https://www.cccb.ca/about/secretariat-offices-and-services/office-for-evangelization-and-catechesis/) The Bishops of the French Sector of the Conference are supported in their mandate of evangelization and catechesis by the "Office de catéchèse du Québec" (https://officedecatechese.qc.ca/index.html) established in 1961 by the Assembly of Quebec Catholic Bishops (AQCB)." You will find the following topics: Families, Children and Youth; Adults; Catechists; Catholic Teachers; Canada's Catholic Colleges and Universities; Webcasts and Videos; and Pontifical Council for Promoting the New Evangelization.

Under Liturgy and Sacraments: "In order to address adequately needs and questions concerning the liturgical rites of the Latin Church, which differ in Canada according to anglophone and francophone realities, the CCCB has established two sectoral commissions: (https://www.cccb.ca/about/commissions-committees/) the Episcopal Commission for Liturgy and the Sacraments (https://www.cccb.ca/about/commissions-committees/sectoral-commissions/commission-for-liturgy-and-the-sacraments-english-sector/) for the Conference's English Sector and the "Commission épiscopale de liturgie et des sacrements" (https://www.cccb.ca/about/commissions-committees/sectoral-commissions/commission-de-liturgie-et-des-sacrements-secteur-francais/) for the Conference's French Sector. Both of these Commissions, and the Conference in general, are assisted respectively by the National Liturgy Office (https://www.cccb.ca/about/secretariat-offices-and-services/national-liturgy-office/ ) (in the English Sector) and by the "Office national de liturgie" (https://www.cccb.ca/about/secretariat-offices-and-services/office-national-de-liturgie/) (in the French Sector). Whenever possible, both Commissions and their respective Offices work collaboratively." You will find Liturgical Publications in English and French, Resources in English and French; and Liturgical rites of the Eastern Churches.

Under Justice and Peace: "The Canadian Conference of Catholic Bishops (CCCB) promotes justice and peace through its Episcopal Commission for Justice and Peace.( https://www.cccb.ca/about/commissions-committees/national-commissions/episcopal-commission-justice-peace/) The mandate of this Commission is to convey the teachings of Scripture and of Catholic social doctrine in the Canadian context, to shed greater light on social issues and to provide instruction on how Catholics may respond to the challenges of our times. On occasion, the CCCB, through the Commission for Justice and Peace or its other bodies, also addresses the highest levels of leadership both in Canada and abroad, advocating directly for the redress of injustice, the relief of suffering, the advancement of peace and security, the protection of religious freedom and of other fundamental human rights." You will find the following topics: Citizenship and the Common Good; Economy; Environment; Peace and Security; Refugees and Immigration; Human Trafficking; Religious Freedom and Other Human Rights; and Restorative Justice.
The above are just a few of the many resources available to us through the Canadian Conference of Catholic Bishops in the area of Study of Catholic Teaching. Be sure to share these and other resources with your parish CWL members.
There is so much we can learn about Catholic Teaching from the Canadian Conference of Catholic Bishops, but don't stop there. Search out other sources of Catholic Teaching.
Take care. God bless.
---
Lorraine Thibeault, Provincial Spiritual Development Chairperson
May 2020
"Spiritual growth is the very heart of the League and the essence of its existence. The patroness of the League is the Blessed Virgin Mary under the title of Our Lady of Good Counsel."
(from the CWL Executive Handbook)
In this communiqué, I will focus in the SPIRITUAL GROWTH OF MEMBERS aspect of our duties as Spiritual Development Chairpersons:
Facilitate the study of the League theme: This would be a good time to share again the League theme – Care for Our Common Home. Google www.cwl.ca/care-for-our-common-home/ and you will find the Theme Logo, a Theme PowerPoint, an Invitation Handbill/Prayer and League Placemats updated with the theme logo. I encourage you to use the logo when you send out a communiqué or print a prayer service. Once the Covid-19 restrictions are dropped, encourage councils to make use of the League Placemats. They are very colourful and include our Mission Statement, League Prayer, Theme, and the Objects of the League.
Plan meaningful liturgies and spiritual programs in consultation with the spiritual advisor – recently programs have been celebrated for 12 Hours of Prayer for Palliative Care, the feast of Our Lady of Good Counsel, and Stations of the Cross. Would you please reach out to your parish spiritual development chairpersons and ask what other meaningful liturgies and spiritual programs they have participated in?
Prepare spiritual programs for all meetings: Have any of your parish councils held teleconference or gotomeeting-type meetings since the Covid-19 restrictions were enforced? How have parish CWL councils been in touch with their members?
Plan special devotions for Advent and Lent: Focusing on Lent, how did our parish councils hold special devotions such as Stations of the Cross and other Lenten activities?
Make use of the League Ceremonies Booklet. Check out the National website – www.cwl.ca – click on view resources and choose 600-series-manuals, you will find 603 Ceremonies Booklet. Encourage your parish spiritual advisors to look over the Ceremonies Booklet to see what could be used during these times. For example, our members are still passing on to another life, so the prayer service for a deceased member can be used. Your parish Spiritual Development Chairpersons or Presidents could send out a copy of the service to all members and choose a day and time to use the service. We would be together in spirit. Are there ceremonies that you have developed or borrowed from another source? Would you send me a copy (e-mail) so that I could share these amongst the members in Saskatchewan?
Plan a celebration on:

the Feast Day of Mary, April 26, Feast of Our Lady of Good Counsel
May, the month of Mary: we have live-streamed on Facebook and 'gotomeeting' the recitation of the rosary in a variety of locations throughout the province. This might also be a good time for you and parish spiritual development chairpersons to share information on the many faces/names of Mary. It is amazing how many names we have for Mary and the origin of those names.
October, the month of the Rosary, and other significant occasions:
What other significant occasions has your parish CWL participated in? Do you organize or help in the organization of the name feast of your parish? For example, my parish is Our Lady of Peace. Our parish has a special celebration on January 24 or July 9 (both days are considered the feast day for Our Lady of Peace.) If your parish celebrates its name day, please share the celebration activities with us. If your parish does not, perhaps this is something that you as parish spiritual development chairperson along with your spiritual advisor could organize.
While we are all 'shut-in' to a point these days, what are we doing for those who are our regular sick and shut-in members? Do we include them in our prayers and let them know that they are included. Do we ask them to include us and League intentions in their prayers? I find it so easy to connect with those who have e-mail, but not so easy to stay in touch with those who do not use e-mail. When I think seriously about it though and act on it, it's not that difficult to phone a member or send information and greetings by post. We can continue to encourage personal prayer, meditation and reading.
Those members who belong to a bible study group, how have you adapted to continue bible study?
Although we have missed the following date, members can be encouraged to choose their own date and follow Pope Francis' request for prayer and fasting to end the Covid-19 pandemic. Below is the message shared by National Chairperson of Spiritual Development Shari Guinta, on May 5, 2020. She says: "… the Holy Father, Pope Francis has announced that May 14th will be a day of prayer and fasting for an end to the COVID-19 pandemic. His Holiness calls on believers of all religions to pray together on May 14 to ask God to rid the world of the pandemic and asks that the vaccines to be made available to all infected persons."
Shari suggests the following: "Chairpersons of spiritual development create prayer services for members to use. There are many online vehicles like GoToMeeting™, Zoom, etc. that can be used to contact and offer online workshops and webinars for members. I have participated in several over the last few months, and they were quite good. Chairpersons are invited to investigate this further. It is so important to continue to stay in touch with members and to preserve the League's profile in the church. Some resources that might be of interest:

• More Than Survive by Fr. Frank Freitas (Catholic Register Books)
• On Earth as it is in Heaven by Josephine Lombardi (Novalis)
• A Recipe for Faith: Choosing and Using the Best Ingredients by Anne Jamieson (Novalis)
• Seasons of Your Heart: Prayers & Reflections Revised and Expanded by Macrina Wiederkehr
(HarperOne)
• 5-Minute Retreats for Women by Sue Augustine (Harvest House Publishers)"
In closing, I share with you an 'out-of-the-box' idea that our parish is participating in this Sunday, Pentecost Sunday. We are hosting a Pandemic Pentecost Potluck – a virtual potluck.
Parishioners are colouring a picture of a flame and putting it or several in their living room windows or on their front doors to signify that they are participating in the Pentecost activities.
Parishioners will cook their favourite potluck meal (or for the more adventuresome, a meal/dish related to Pentecost) and will take a picture of the finished product.
Parishioners will, as they eat their potluck contribution on Pentecost Sunday, send the following to our pastor: a photo of their meal/dish, the recipe for their dish, and a sharing of what their favourite pastime activity during the pandemic has been.
For example, I plan to make Holy Spirit Sopa, a Portuguese dish eaten on Pentecost Sunday. I will share the recipe and a photo and say that in my family our favourite pastime during the pandemic has been playing board and card games.
While our priest is enjoying the meal that he prepared for the potluck, he will be checking his Facebook and e-mail for all the incoming 'sharings' of the parishioners, and he will be sending comments out to all parishioners who join him on Facebook.
After Pentecost Sunday, we will be making a Pandemic Pentecost Potluck Recipe Book which will be shared with all participants.
We hope that once the pandemic is over, we will be able to hold the actual potluck and taste all the great food.

I have included below some information that I collected on Pentecost from the Internet and from the Catechism of the Catholic Church. You might find it quite interesting.
Take care. God bless.
Information on Pentecost
Happy birthday to the Catholic Church! Happy birthday to you, who are the body of the Church! Happy birthday! Happy birthday! Happy birthday to us! We're all familiar with our own birthdays, and we celebrate them because they mark the day of the year in which we entered into this life. But did you know you have a second birthday? Pentecost is the Church's birthday, and yours as well. And like any birthday, it's a cause for celebration.
The word Pentecost is Greek and it means "50th day." Fifty days after Easter Sunday, we celebrate the coming of the Holy Spirit upon the Apostles and their followers, and the beginning of their earthly ministry to make disciples of all nations. At Pentecost, the Apostles and their followers were gathered in a room. Jews from all over the world were gathered with Peter, the leader of the Apostles and the Eleven. At this time, a great wind blew and a flame appeared as a tongue of fire, which split itself into many individual flames above the heads of all those present. The Holy Spirit came upon these people and each began to speak in tongues. Despite the fact many had no common language, they were perfectly able to understand one another.
Others who were not so blessed, accused those speaking in tongues of being drunk, but Peter arose and addressed the crowd, explaining that it was only 9 o'clock, and that this phenomenon was not intoxication, but rather this was the work of the Holy Spirit, prophesized in the scripture. Peter then called all those present to be baptized and about three thousand people were baptized that day. These people were among the first Catholics, and Peter is the first pope of the Catholic Church.
The symbols of Pentecost are the flame, wind, and the dove, which represent the Holy Spirit. The color of Pentecost is red and the priest wears red vestments on this day. Parishioners are also invited to wear red on this day. Red decorations as well as celebrations are appropriate, similar to any other birthday. Special prayers are often said just for Pentecost.
From the Catechism of the Catholic Church:
731 On the day of Pentecost when the seven weeks of Easter had come to an end, Christ's Passover is fulfilled in the outpouring of the Holy Spirit, manifested, given, and communicated as a divine person: of his fullness, Christ, the Lord, pours out the Spirit in abundance.122
732 On that day, the Holy Trinity is fully revealed. Since that day, the Kingdom announced by Christ has been open to those who believe in him: in the humility of the flesh and in faith, they already share in the communion of the Holy Trinity. By his coming, which never ceases, the Holy Spirit causes the world to enter into the "last days," the time of the Church, the Kingdom already inherited though not yet consummated.
733 "God is Love" 124 and love is his first gift, containing all others. "God's love has been poured into our hearts through the Holy Spirit who has been given to us." 125
734 Because we are dead or at least wounded through sin, the first effect of the gift of love is the forgiveness of our sins. The communion of the Holy Spirit 126 in the Church restores to the baptized the divine likeness lost through sin.
735 He, then, gives us the "pledge" or "first fruits" of our inheritance: the very life of the Holy Trinity, which is to love as "God [has] loved us." 127 This love (the "charity" of 1 Cor 13) is the source of the new life in Christ, made possible because we have received "power" from the Holy Spirit. 128
736 By this power of the Spirit, God's children can bear much fruit. He who has grafted us onto the true vine will make us bear "the fruit of the Spirit: . . . love, joy, peace, patience, kindness, goodness, faithfulness, gentleness, self-control." 129 "We live by the Spirit"; the more we renounce ourselves, the more we "walk by the Spirit." 130 Through the Holy Spirit we are restored to paradise, led back to the Kingdom of heaven, and adopted as children, given confidence to call God "Father" and to share in Christ's grace, called children of light and given a share in eternal glory. 131
The Holy Spirit and the Church
737 The mission of Christ and the Holy Spirit is brought to completion in the Church, which is the Body of Christ and the Temple of the Holy Spirit. This joint mission henceforth brings Christ's faithful to share in his communion with the Father in the Holy Spirit. The Spirit prepares men and goes out to them with his grace, in order to draw them to Christ. The Spirit manifests the risen Lord to them, recalls his word to them and opens their minds to the understanding of his Death and Resurrection. He makes present the mystery of Christ, supremely in the Eucharist, in order to reconcile them, to bring them into communion with God, that they may "bear much fruit." 132
738 Thus the Church's mission is not an addition to that of Christ and the Holy Spirit, but is its sacrament: in her whole being and in all her members, the Church is sent to announce, bear witness, make present, and spread the mystery of the communion of the Holy Trinity (the topic of the next article):
All of us who have received one and the same Spirit, that is, the Holy Spirit, are in a sense blended together with one another and with God. For if Christ, together with the Father's and his own Spirit, comes to dwell in each of us, though we are many, still the Spirit is one and undivided. He binds together the spirits of each and every one of us, . . . and makes all appear as one in him. For just as the power of Christ's sacred flesh unites those in whom it dwells into one body, I think that in the same way the one and undivided Spirit of God, who dwells in all, leads all into spiritual unity. 133
739 Because the Holy Spirit is the anointing of Christ, it is Christ who, as the head of the Body, pours out the Spirit among his members to nourish, heal, and organize them in their mutual functions, to give them life, send them to bear witness, and associate them to his self-offering to the Father and to his intercession for the whole world. Through the Church's sacraments, Christ communicates his Holy and sanctifying Spirit to the members of his Body. (This will be the topic of Part Two of the Catechism.)
740 These "mighty works of God," offered to believers in the sacraments of the Church, bear their fruit in the new life in Christ, according to the Spirit.
741 "The Spirit helps us in our weakness; for we do not know how to pray as we ought, but the Spirit himself intercedes with sighs too deep for words."134 The Holy Spirit, the artisan of God's works, is the master of prayer.
IN BRIEF
742 "Because you are sons, God has sent the Spirit of his Son into our hearts, crying, 'Abba! Father!"' (Gal 4:6).
743 From the beginning to the end of time, whenever God sends his Son, he always sends his Spirit: their mission is conjoined and inseparable.
744 In the fullness of time the Holy Spirit completes in Mary all the preparations for Christ's coming among the People of God. By the action of the Holy Spirit in her, the Father gives the world Emmanuel "God-with-us" (Mt 1:23).
745 The Son of God was consecrated as Christ (Messiah) by the anointing of the Holy Spirit at his Incarnation (cf. Ps 2:6-7).
746 By his Death and his Resurrection, Jesus is constituted in glory as Lord and Christ (cf. Acts 2:36). From his fullness, he poured out the Holy Spirit on the apostles and the Church.
747 The Holy Spirit, whom Christ the head pours out on his members, builds, animates, and sanctifies the Church. She is the sacrament of the Holy Trinity's communion with men.
---
Lorraine Thibeault, Provincial Spiritual Development Chairperson
May 2020
"Spiritual growth is the very heart of the League and the essence of its existence.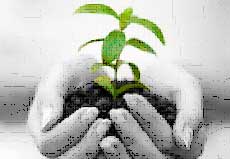 The patroness of the League is the Blessed Virgin Mary under the title of
Our Lady of Good Counsel."
(from the CWL Executive Handbook)
This coming Monday begins the Palliative Care Week (May 4 – 10). May 4 is the CWL's 12 Hours for Palliative Care. National Executive has put out some information on this along with prayers. Please check out on the National website (https://cwl.ca/) for the Palliative Care Kit which has much information and many suggestions for action along with many prayers.
Please remind your members about our focus on 12 Hours of Prayer for palliative care and encourage them to participate in some way. Below is some information that has been sent out before that you can pass on to our members.
12 Hours of Prayer for Palliative Care - May 2020
"God has a weakness for the prayers of his people. Indeed, prayer is man's greatest power. Therefore, we must never tire of knocking at the door of God's heart and asking for help. For God is a relentless warrior when he is called upon to defend his people" (Pope Francis).
12 Hours of Prayer for Palliative Care May 4-10, 2020 was chosen to run simultaneously with National Hospice Palliative Care Week of the Canadian Hospice Palliative Care Association.
It is suggested that parish councils participate by organizing an at-home prayer service. Together, with members across the country, members can do what they do best—pray for palliative care and for those Canadians who have chosen home palliative care during the COVID-19 pandemic.
Palliative Care Kit (pdf)
https://cwl.ca/wp-content/uploads/2020/04/Palliative-Care-Kit-2020-final.pdf
Palliative Care Postcard,
https://cwl.ca/wp-content/uploads/2020/01/180-Palliative-Care-Postcard.pdf
Physician's Way of the Cross,
https://www.cwl.ca/wp-content/uploads/2017/02/A-Physicians-Way-of-the-Cross-Brochure-pdf.pdf
The Way of the Cross Today: Reflections on Suffering in Sickness and Dying,
http://saltandlighttv.org/blogfeed/getpost.php?id=69128&language=en
https://arpacanada.ca/news/2017/03/30/ending-suffering-the-palliative-alternative-part-7/
Additional resources available for use:
Canadian Hospice Palliative Care Association (CHPCA)
Canadian Virtual Hospice (CVH)
https://www.youtube.com/watch?v=C7wYEzYfhQM&feature=youtu.be
Other resources on the National CWL website (https://cwl.ca/) include:
Under Resources – 800 Series – Workshop on Euthanasia and Assisted Suicide
Under Resolutions –

Education and Health: 2007.03 Hospice Palliative Care: An Integral Component of the Canadian Health Care System
Legislation: 2018.03 Legislate Designation of Hospice/Palliative Care Services in Facilities to Exclude Medical Assistance in Dying
Legislation: 2017.04 Protection from Coercion of Conscience for Healthcare Professionals
Legislation: 2016.04 Amend the Canada Health Act to Identify Palliative Care as an Insured Health Service
Christian Family Life: 2004.01 Protection of Human Life

Under News-Releases: 12 Hours of Prayer for Palliative Care 2020-05-02
On behalf of all those in Hospice/Palliative Care and their loved ones, thank you for your prayers.
---
Lorraine Thibeault, Provincial Spiritual Development Chairperson
March 2020
"Spiritual growth is the very heart of the League and the essence of its existence.
The patroness of the League is the Blessed Virgin Mary under the title of Our Lady of Good Counsel."
(from the CWL Executive Handbook)
I am so excited to be your new chairperson for the Provincial Spiritual Development Standing Committee. Over the next year, I plan to send you links to resources to use in your dioceses for the spiritual development of your members. You are welcome to use what I send or to provide your own resources for the use of your CWL members. You have already been in the position of diocesan spiritual development chairperson for almost a year, so there is no need to share what your job description is. However, if you need a refresher, just check the executive handbook under Spiritual Development.
Be sure to remember your parish spiritual development chairpersons and presidents who do not use e-mail. Send them your communiqués by post.
It's cloudy in my hometown today, the wind is blowing, and summer seems a long way off. Everything is quiet in the streets and at our businesses. The corona virus has changed our world.
In this my first communiqué to you, I wish to share with you the many ways that we can continue to develop spiritually in the face of the restrictions that have come about due to the corona virus.
Each time you work on spiritual development activities, be sure to reflect on the words in the Chairperson's Prayer.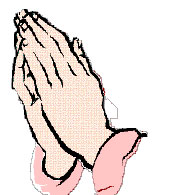 "Dear Lord, make me appreciative of the dignity of my standing committee and its many responsibilities. Never permit me to disgrace it by giving way to coldness, unkindness or impatience. Please bear with my faults, looking only to my intention, which is to serve You in the person of each member of the Catholic Women's League. Increase my faith, bless my efforts and work 'For God and Canada'. Amen"
First, I encourage you to entreat those without access to the internet to check out their homes for spiritual materials – the bible, prayer books, missalettes, Christian stories, the Catechism of the Catholic Church, etc. and to look over their television channels to find Christian-based programming. If they have Netflix, there are many wonderful movies and series that they can access.
For those who have access to the internet, there are many resources for developing our spiritual life.
The Augustine Institute has provided us with access to a 40-day FORMED subscription at no charge. I encourage you and your family to explore your Catholic faith at home through FORMED, the online platform that provides Catholic movies, programs, audio books and talks, all at your fingertips, on your Roku, Apple TV, web browser, or FORMED iOS and Android apps. FORMED is a great way to help you and your entire family understand, live and share the Catholic faith. Just visit

https://formed.org/signup

and enter Faith At Home Prince Albert for instant access to faith-fueling, inspiring and informative stories, teaching and more. Your diocese may have a different way to link to FORMED, but if you can't find it, feel free to use Faith At Home Prince Albert. Feel free to share this link and information with your friends and family! You can support the spiritual and prayer lives of your members and parishioners during this difficult time. My parish priest shared this message: "For those unfamiliar with the FORMED library, I suspect you will be blown away by the amount of resources that you will discover: Sacramental Preparation resources (marriage, baptism, etc.), Bible Studies, Other Adult Faith Formation Resources, Catholic Movies, Audio Books, Books Online, etc."

Join Pope Francis in prayer

http://www.vatican.va/content/francesco/en/prayers.index.1.html

. You will find messages and prayers associated with the Angelus, apostolic constitutions, apostolic exhortations, apostolic letters, general audiences, encyclicals, homilies, letters, messages, prayers, speeches, daily meditations.

Check out your diocesan websites for weekly or monthly messages from the bishop or archbishop, to read homilies and letters, to watch videos, to live stream masses, to find prayer services, and to receive Covid19 updates:

Prince Albert -

www.padiocese.ca

Regina -

www.archregina.sk.ca

Saskatoon -

www.rcdos.ca




This is a good time to use the resources on the National CWL website – Google The Catholic Women's League of Canada -

www.cwl.ca

. Under Quick Links, click on Prayer Corner where you will find a variety of prayers. Under Resources, click on View Resources. The 700 Series: Prayers and Hymns is an excellent resource for prayers. Take this time of isolation to pray. Choose one prayer or prayer service each day and dwell on the words. Choose more if you have the time. They are sure to revive you and to help continue your spiritual development at a time when we cannot gather as we usually do.

Check out your parish websites and Facebook pages for links to prayer sites and live streaming of masses.

Join a local prayer chain.
I just celebrated mass through live streaming with the Prince Albert Bishop, Albert Thevenot. In his message, he used the words 'rediscover,' 'revive,' 'remember', and 'reach out.' Let us employ these words like we do the Rs of recycling:
Let us Redicover the spirit in us.
Let us Revive our strength to cope with how the corona virus has changed our living.
Let us Remember in prayer those who are ill, alone or struggling.
Let us Reach out through Facebook, E-mail, letter or phone and through our donations to those in need.
My bishop shared that what we are dealing with as we live with the corona virus pandemic is a "society Lenten season." We must participate in fasting that is not of our choice – fasting from social contact and doing without some of the store items that used to be so easily accessible. We must participate in almsgiving – doing things for those who cannot do them for themselves such as shopping, picking up medications, being in contact with isolated individuals. We must continue to pray. We are experiencing the celebration of Lent in a new way – we attend live-streamed Masses while sitting on our sofas and sometimes while still in our pyjamas.
Let us be joyful in our new-found celebration of Lent.
Take care. God bless.
---
Marlene VanDresar, Provincial Spiritual Development Chairperson
November 2019
This year, as I began to think about the fast-approaching Advent/Christmas Season, I felt I needed something in my life to change. Through the years, and all of the struggles and pain of life, I had lost the "Joy" I had once known; so I decided to re-read a book by Anne Voskamp, entitled "One Thousand Gifts" and to incorporate a Bible study that is available on-line. The study began on Nov 18 and continues into December; what I have already discovered is that I have been joyless because I have allowed life's struggles to cloud my vision, and I had lost a sense of "Gratitude".
Some of Anne's questions were, "How do we live in this world with hands wide open to receive what God gives, when what He gives may not seem like a gift; how do I fill with hope and empty of hurt and pain? Her challenge is to look beyond the aches and pains of our trials to see the goodness of God in our struggles. She states that the "Thanksgiving table is Holy Ground".
Eucharist means grace, thanksgiving, joy; it is an action, a turning, a widening of our hearts to the wonder of small things. Deep Joy is only found at the table of thanksgiving; it is both an invitation and a door to Jesus. In John 11:41, we read, "Father, I thank you for having heard me."
1 Cor 11:23-24 "and when he had given thanks"; Thanksgiving is the one thing God asks of us in everything and always. Don't take these moments for granted as that is so easy to do, but when you take each moment with gratitude, all your moments become Joy. I have begun my list and am at 115, a long way to go to 1000; but already I am experiencing an awe and wonder at the sense of Gratitude rising in my heart and yes, a newer and deeper Joy than I ever thought possible; nothing has changed, the challenges are still before me, but I have a renewed Faith that yes, God works through all circumstances, and I am called to trust that by being grateful for everything and everybody God has brought and is bringing into my life.
My challenge this Advent is for everyone to make a list or lists of all the "GIFTS" you already have in your life instead of the list of "WANTS" and express gratitude to God for them; watch as your "JOY" grows and becomes a renewed way of life as your preparation for the Coming of Jesus becomes your "GIFT" this Christmas.
The Bible Study is available on-line at Study Gateway OBS: Nov 18-Dec 22; One Thousand Gifts -on-line bible study with Anne Voskamp.
Have a Blessed, Grateful and Holy Advent!
Quotes are from Anne Voskamp's Book and Bible Study One Thousand Gifts.
---
Marlene VanDresar, Provincial Spiritual Development Chairperson
June 2019
Greetings of Peace to all! I would like to introduce myself and share a little about my journey; I have been married to Ron for 53 years; we have 4 children; Deanna, Carey, Lara and Krystal; in addition we had adopted and cared for 3 Cree-Assiniboine children; Pauline, Daniel and Robert for 8 years; we also cared for our Granddaughter Taylor for 13 years and recently have been caring for and raising her daughter; Vivica who is now 6 years. We have 11 Grandchildren and 5 Great-Grandchildren.
In 1965, while working my first job as a Lab-Xray Tech; I joined the CWL in Wawota, Sk. For 1 year. Then after many years absence, in 1998, in memory of my Mother, I rejoined in Allan, Sk., where I served as Secretary, President and Organization; it was in Allan at St. Aloysius Council, that I was mentored about the CWL.. In 2005-2007, I served as Co-Chair of Christian Family Life at Holy Spirit Council in Saskatoon. In 2007, I moved back to Humboldt, where I became involved with CWL and Parish; served as Spiritual, Secretary, President and Past-President of St. Augustine Council; I served in parish as Lector, Communion Assistant, Communion Services to Caleb Village, Lay Presided for Funeral Prayers as well as Lay-Presided Liturgy when our priest was unavailable; helped as catechetical Assistant for 1st Communion/Confirmation Prep. In the last 2 years, I also served as Sacristan and Team member to organize Parish missions. I am presently a member of Holy Family Cathedral Council in Saskatoon, Sask.
In 2009, I served on Saskatoon Diocesan Council of CWL as Community Life Chair, 2 terms as Treasurer, then Pre-Elect/Organization, President and am presently serving my last year as Past-President/Archivist. In my last term as President, we facilitated 5 workshops, 1 in each of our 5 regions on the Gifts/Fruits of the Holy Spirit. I look forward to what the CWL is unfolding in the years to come as I continue to serve for God and Canada.
I would like to leave you with a quote from a prayer service from WUCWO in 2006; 'Can I wait for the light of the Holy Spirit to be revealed, can I be a woman of patience, tranquility, safety, hope, openness, loyalty, truth, faith and love, a woman who has learned the art of waiting,' listening in the depths of her soul for the time of transformation and the gentle nudging of the Voice of the Spirit within the depths of her being.
Blessings to all and I look forward to meeting each of you as the next 2 years unfold.
---
Previous Communiqués
---
Connie Crichton, Provincial Spiritual Development Chairperson
"Come Holy Spirit Come!"
At this time of year we are awaiting many things. In Saskatchewan spring brings the awakening of our landscape from that of the dreariness of winter to the brightness of spring. We slowly see the greenery of the landscape emerge into full blown color of trees that are blossoming; perennials that are again in bloom; the return of the colorful birds of summer; and yes also the insects.
Our spiritual life can also be transformational at this time of year. Easter season brought the joy of the risen Lord and the promise that brought to the early Christians. Before his ascension to heaven, Jesus promised the coming of the Holy Spirit and the truth, light, and love the Spirit would bring. This is a promise he made not only to those early disciples but to all of us who believe as well. We have all received the gifts of the Spirit through the Sacraments of Baptism and Confirmation. For us Pentecost should be a time of renewal. It should be our springtime of renewal of the Spirit that resides within us. Let those gifts be stirred up and produce fruits.
"April showers bring May flowers!" What are you showering yourself with to bring renewal?
Here is a quote from a daily reflection I received from Bishop Robert Baron that I found quite thoughtful: "If true knowledge of God depends upon immersion in the Holy Spirit, then that knowledge is a function of an entire form of life, involving prayer, self-denial, the corporal and spiritual works of mercy, and the forgiveness of one's enemies. We don't think our way to an understanding of God so much as we live our way to it."
As we await our summer months how will you be living your way to understanding God? How will Pentecost renew you? Where do you find you have room to grow? Enhance your prayer life, look for opportunities to help your neighbour, visit a shut in, attend a retreat, or just take time to enjoy God's creation with your family on a pilgrimage close by. On a rainy day perhaps take a look at some of Pope Francis' latest documents. The encyclical Laudato Si of course is entrenched in our League Theme "Care of our Common Home" but there are several others that are very relevant for our time:
Vuitum Dei Quaerer (On Women's Contemplative Life)
Misericordia et Misera (Mercy and Peace)
Amoris Laetitia: Post-Synodal Apostolic Exhortation on love in the family
Evangelii Gaudium: Apostolic Exhortation on the Proclamation of the Gospel in Today's World
These can all be accessed online at http://www.papalencyclicals.net/ .
Just like the anticipation of the arrival of a welcome visitor leads to a time of joyful entertainment and fellowship, and regrets on parting, let the coming of the Holy Spirit bring to you a transformation in your spiritual life that you won't want to let go of when the dying leaves of fall come around.
Have a fruitful summer!
---
Connie Crichton, Provincial Spiritual Development Chairperson
We are almost one month into the New Year of 2019. Did you make a New Year's resolution? If so, how is that working for you? On New Year's Day we were visiting our son and his family out of town and attended Mass at their parish. The pastor there gave a very inspiring homily and referred to the practise of making resolutions and how quickly these resolutions are broken and forgotten. He suggested instead just taking each moment of each day and live it in the spirit of Christ. Not to dwell on the past or the future, which are both just somewhere out there, but staying in the present that is right there before us. Ask ourselves: "How can I make what I do or say, right now, give glory to God?" I found this to be a very interesting idea and have been trying to follow this suggestion. Give it some thought. You too may find it helpful.

Our National chairperson for Spiritual Development, Shari Guinta, encourages us to investigate the Liturgy of the Hours if you have not already used this form of prayer. I first became familiar with the Liturgy of the Hours when I was attending a two year lay formation program. We were asked to use this prayer daily, morning and evening for the two years we were in the program. Seven years later it is still my prayer practice. Members are encouraged to use the daily prayers for meetings, workshops and conventions.

We now have embarked on a new theme that will take us through the next two years: "Care of our Common Home." Our National website has provided resources to introduce this theme to our councils. Further exploring the theme provides us with an opportunity to also study Pope Francis' encyclical "Laudato Si". You may want to organize a discussion circle with members of your council and review the encyclical. There is also a reading guide available that can give you some focus for your discussions.

In Saskatchewan this year we are going to focus on water. In reviewing the encyclical and other materials you can keep this in mind and perhaps your council may decide to embark on a specific project that is related to water. Please keep this in mind for discussions at you winter meetings and spring conventions.

Easter is later in the season this year but it is not too early to think about Lenten programs that would be helpful in preparing for this holiest of times in the liturgical year. One program I took part in several years ago was a Hearts Afire program "33 Days to Divine Mercy". It closed with a consecration on Divine Mercy Sunday, the Sunday following Easter. This is just one of many wonderful programs offered by this organization. We should keep in mind that our members need to be encouraged in their faith lives and our councils at all levels should be providing opportunities to grow in our faith.

"Not to us, Lord, not to us, but to your name give the glory for the sake of your love and your truth, lest the heathen say; "Where is their God?"
Psalm 115 Sunday, Week II, Evening Prayer, Liturgy of the Hours.
---
Connie Crichton, Provincial Spiritual Development Chairperson
What is pilgrimage?
A pilgrimage is a ritual journey with a hallowed purpose. Every step along the way has meaning. The pilgrim knows that life giving challenges will emerge. A pilgrimage is not a vacation; it is a transformational journey during which significant change takes place. New insights are given. Deeper understanding is attained. New and old places in the heart are visited. Blessings are received and healing takes place. On return from the pilgrimage, life is seen with different eyes. Nothing will ever be quite the same again.
Macrina Wiederkehr,
Behold Your Life, p. 11
There are many places around the world that are considered ideal for experiencing a pilgrimage journey. The Holy Land, Fatima, Lourdes, Medjugorje, Rome, just to name a few. Not enough time or money for these destinations? Then look no further than our own beautiful province that offers a pilgrimage experience within driving distance and may last only a day or two. Some are on weekends, some on week days and all are rich with opportunities for prayer, confession, Masses, rosaries, Stations of the cross and anointing's.
Are you experiencing a need for some clarity on an issue in your life?
Are you or a loved one facing health challenges?
Are you looking for an opportunity to just get away from the daily grind?
If you feel restless, confused or just stressed out a pilgrimage may help you to refocus. Take a look HERE at the Saskatoon Diocesan website for the listing of many pilgrimages being offered around the province.
If leaving home isn't an option, use your computer to create your own pilgrimage. There are many resources that provide you with a "virtual" pilgrimage. You can google "pilgrimage without leaving home" for some ideas.
You can also just create some quiet time for yourself and obtain one of the many spiritual books available at your local library or perhaps borrow one from a friend. Make sure you start this time with prayer. Let God know what is in your heart that is causing pain, anxiety or worry. Ask that this sacred time be a source of comfort and healing. Make it a true pilgrimage.
It will not matter how you choose to make your pilgrimage this summer. The important thing is to just choose to make one!
Have a blessed summer!
---
Connie Crichton, Provincial Spiritual Development Chairperson
We are now approaching the most solemn time of the church year. Beginning with Holy Thursday we walk with Jesus through his final hours on earth in His human form. Starting at sundown on Thursday, each of the three days contains a time of prayer and reflection on the significance of the day for us as Christians. We enter into the period of celebration of Christ's passion, death and resurrection. Take the time to fully enter each of these days as this is holds the message of all we believe and on what our faith is built.
On Holy Thursday I have had my feet washed by our priest. The message Jesus gives after washing the feet of his disciples, "For I have set you an example that you also should do as I have done to you." John 13:15. We put this into action, as members of the Catholic Women's League, as we are "called to serve".
On Good Friday I have walked in the outdoor Way of the Cross that highlights social injustices in our society. Station by station we hear from various groups of how our neighbours are persecuted and given ways we can love our neighbours in our daily living.
On Saturday I have attended the Easter Vigil. The Pascal Candle is lit and that light spread to all those present. In listening to the Old Testament readings I am reminded of the history of the Jewish people and the covenant that they made with God. I am reminded of our ongoing covenant that Jesus extended to all peoples who would take up his cross and follow him. We hear the Gloria for the first time in forty days. We renew our Baptismal promises reminding us of the new life we put on at our own baptism.
There is nothing quite like singing "Jesus Christ Has Risen Today" on Easter Sunday. It is in the resurrection that we have been given hope and the promise of eternal life.
I encourage all of you to make your best efforts to fully enter into this most holy time.
The first Sunday after Easter was declared Divine Mercy Sunday in 2000 by St. Pope John Paul ll. Most parishes bring out their Divine Mercy images on this day. Many churches display this image year round. A few years ago, after completing a Fr. Michael Gately program "33 Days to Merciful Love", my prayer group attended the 3 p.m. Divine Mercy Hour of Great prayer on Divine Mercy Sunday and made our personal consecration to Divine Mercy. There is also a Divine Mercy Novena that begins on Good Friday and ends on Divine Mercy Sunday that is a very meaningful prayer experience. You can incorporate the Divine Mercy Chaplet into your prayer life as well as making a special effort to acknowledge the 3 p.m. holy hour with the short prayer: Jesus, I trust in you. These are opportunities to reflect on the greatness of God's mercy in our lives and praying for His mercy to overcome sin in the world. If you are not familiar with Divine Mercy there are many online resources that are available. You may want to make a point to attend a Divine Mercy prayer hour or bring together members of your council to pray together at the 3 o'clock hour on Divine Mercy Sunday.
On April 26th is the Feast day of our patroness, Our Lady of Good Counsel. Many of our councils celebrate this day in many ways that begin with Mass or a Prayer Service and conclude with fellowship. Encourage members to take part on this celebratory day.
There are many upcoming opportunities to celebrate the richness of our Catholic faith and be moved by the Holy Spirit. May you be inspired to embrace each one of them with the joyfulness of the risen Lord!
---
Connie Crichton, Provincial Spiritual Development Chairperson
We are now again entering into Ordinary Time in the liturgical year. We have had our expectations of joyful hope fulfilled in the birth of Christ. We have celebrated that wondrous time when "Christ humbled himself to share in our humanity" by being born of the Virgin Mary. We hear these words at every mass. How has that realization made a difference to you? As we move away from the Christmas season do we again return to our ordinary time?
Rather than putting our feet up for the rest of the winter we should be asking ourselves how we can take this high from the celebrations of Christmas and turn it into a time of growing our spiritual lives. For some ideas on ways you can do this our National Spiritual Development Chairperson has put out some good suggestions in her communiqués. Check them out on the National CWL website.
The week of January 21-28 is the week of Christian Unity and this concludes with Pro-Life Sunday on January 28th. Take note of the happenings in your diocese and communities. Let this be a time of reflection on what "Christian Unity" and the "value of human dignity" mean to you. How is the Holy Spirit calling you, as His unique wonderful creation, to respond to the challenges that our culture has put before us that threaten human dignity in so many ways? How can you advocate for the unborn, for adequate resources for palliative care and hospices, support for the homeless, refugees and those dealing with mental illnesses?
It all starts with prayer. That is why a whole week is devoted to prayer for Christian unity. It is only through that unity and common mission, a mission that values human dignity and respects life from conception until its natural end that we will be able to meet the challenges of the future.
There are many ways to pray. To start each day with a prayer of gratitude, focusing on what is good and right in our lives. Giving thanks to our loving God, who brings such grace into our lives, will start you off in a positive mindset. As we go about our day, be mindful of how God is intersecting in all we do. Where are you seeing the face of Jesus? Don't be afraid to call on Mary, Mother of God, and our Mother, to lend a hand by interceding on our behalf when obstacles present themselves. Daily faithfulness to saying the rosary provides many more graces. Our everyday tasks that we do for others are prayers when they are done with love.
Any time members gather there should always be time to include prayer. There are many excellent prayers services and ceremonies that are listed in the resources on the National website. It is important that we acknowledge our members at every opportunity. Without our members The Catholic Woman's League would not exist. It exists firstly for the support of our members and most importantly for their spiritual development. Many councils will be installing new officers, welcoming new members, acknowledging years of service in the next few months. This is a time to bring your councils together in prayer. If members can't come out ask them to pray with you at home. Provide them with prays that will be said at the gathering. Stay connected through prayer. We have such a beautiful theme "Inspired by the Spirit, Women Respond to God's Call" and a number of resources that can be used or adapted to meet the occasion. Make time to acknowledge in prayer your members who are experiencing illnesses or caring for family members. Let them know they do not walk alone.
You can make these Ordinary Times EXTRAORDINARY times. We all receive an endless amount of God's love and are asked to give away as much of it as we can. It all starts with prayer.
---
Connie Crichton, Provincial Spiritual Development Chairperson
After spending the last four years on the Provincial Executive as Treasurer I was much honored to be asked to continue on as Spiritual Development Chairperson. My former role was keeping track of numbers and budgets. Very necessary work that put to use knowledge I accumulated in over 40 years of education and career experiences. I now embark on a new role that entrusts me with the development of souls. For this role I will call on 62 years of my own spiritual development and the many resources provided by our National Spiritual Development Chairperson and opportunities available in our province.
When I think about these two roles I can't help but think about the Bible story about Mary and Martha. Martha, busy getting meals and keeping things organized. Mary fully engaged in every word that came from the mouth of Jesus. Jesus responds to Martha's request to ask Mary to help her with this response: "Martha, Martha," the Lord answered, "you are worried and upset about many things, but few things are needed—or indeed only one. Mary has chosen what is better, and it will not be taken away from her." (Luke 10:41-42, NIV)
Jesus is asking all of us to listen to His word and draw closer to Him. We can do this through daily prayer, partaking in the Eucharistic celebration as often as we can and meeting in small groups to grow in our faith formation. My efforts will be directed towards providing my sisters in the League with some direction in developing your own Mary attributes.
In her January 2017 Communique #2 our National Spiritual Development Chairperson, Jacqueline Nogier along with her sub-committee, have provided some excellent resources. One of the resources cited is a 12 week Bible Study based on a book by Joanne Weaver, "Having a Mary Heart in a Martha World: Finding Intimacy with God in the Busyness of Life". Reality is we all have a little Mary and a little Martha in us and we need both to help our organization to deliver its mission "rooted in gospel values calling its members to holiness through service to the people of God.
Our National President, Margaret Ann Jacobs has provided us with a wonderful theme "Inspired by the Spirit, Women respond to God's Call. There are many beautiful Prayer Services and Workshops that have been developed and available on the National website. Diocesan Spiritual Development chairpersons, encourage your parish council's counterparts to utilize these resources. They may want to join together with one or two councils to bring a workshop to all their members. Also, ask them to share any new pray services or workshop that they may develop and pass them on to me to have posted on our Provincial website. Get them looking at the National and Provincial websites for ideas and resources.
We have the summer stretched out before us. Take part in one of the many pilgrimages in our province, go on a retreat, read a good spiritual book and if you can't find time for any of these make sure you take time to be grateful and pray.