CURRENT LEGISLATION COMMUNIQUÉS
[Previous Communiques are HERE]
---
Legislation Communiqué #2 - January 2020
Shirley Lamoureux, Provincial Legislation Chairperson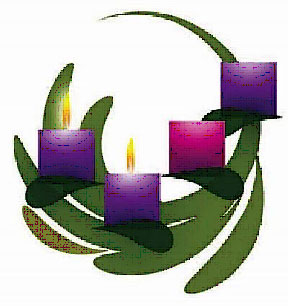 In Betty Colaneri's Communique #5 she advised that two resolutions that were brought to the floor of the National Convention and adopted.
Resolution 2019.02 Canadian Support for the United Nations Treaty on the Prohibition of Nuclear Weapons:
Action Plan:
Hold a speaker presentation to inform members of the necessity of banning nuclear weapons and of the Treaty on the Prohibition of Nuclear Weapons
Provide a list of websites and printed materials to members to increase knowledge of the hazards of nuclear warfare
Write letters to the Prime Minister and local members of Parliament indicating support of the Treaty on the Prohibition of Nuclear Weapons
Monitor the federal government's response to this resolution.
Resolution 2018.03 – Framework for Palliative Care –since the Federal election is over we should be asking what they are going to do to expedite the Framework on Palliative Care in Canada and the office of Palliative Care.
The framework is available at https://www.canada.ca/en/health-canada/services/health-care-system/reports-publications/palliative-care/framework-palliative-care-canada.html#exec. Visit https://www.canada.ca/en/health-canada/services/palliative-care.html for further information from the office for palliative care.
SASKATCHEWAN PROVINCIAL LAW CHANGES:
DISTRACTED DRIVING LAWS (starting February 1, 2020):
First offence - $580 (from $280) and 4 demerit points
Second offence (within the same year) - $1,400 and 4 demerit points and an immediate week-long vehicle seizure.
Third offence (within the same year) - $2,100
CHANGES TO FEDERAL CARBON TAX REBATES (2020 rebates which must be claimed on the 2019 tax returns):
Single adult or first adult in a couple - $405
Second adult in a couple or first child of a single parent - $202
Each child under 18: $101
Baseline amount for a family of four - $809
FEDERAL LAW CHANGES:
FEDERAL TAXES – the basic amount (most) Canadians can earn tax-free is increased as of January 1st, 2020 to $13,229 (this increase is being phased in over 4 years until it reaches $15,00 in 2023). For Canadians in the lower income brackets, the changes could result in tax savings of up to $140 in 2020. For those earning over $150,473 annually, those savings will be clawed back or not offered at all.
EMPLOYMENT INSURANCE PREMIUMS – (starting January 1, 2020) premiums for individual workers and employees will slightly decrease. The maximum annual EI contribution for a worker will fall by $3.86 to $856.36 and the employers' maximum contribution will fall $5.41 to $1,198.90 per employee.
Reminder from Provincial President, Chantal Devine, that the deadline for completing the on-line survey on expanding assisted suicide/euthanasia laws is January 27, 2020. Chantal has also provided a guide to completing this survey for our convenience in an email sent to the Diocesan Presidents for circulation. If you wish your voice to be heard before these changes to the current MAID laws become law this survey must be completed now. (Deadline now past.)
Follow-up. Conscience protection legislation has been passed in Manitoba and has been introduced in Alberta and being considered by legislature and now working to see a similar bill passed in Saskatchewan. Write a letter to the Saskatchewan Ministers supporting freedom of conscience for doctors and other medical practitioners in performing MAID. A sample letter can be found at: www.canadiansforconscience.ca/saskatchewan
---
Legislation Communiqué #1 - June 2019
Shirley Lamoureux, Provincial Legislation Chairperson
Greetings to my Sisters in the League.
I am pleased to have been accepted to sit for the next two years on the Provincial Executive and look forward to my position as chairperson of legislation. Having spent 20 years working in the field of law and more specifically as a paralegal for the Legal Services Society of British Columbia I know I will find this both a challenge and a rewarding experience.
Legislation as defined by Merriam-Webster:
Legislation (or "statutory law") is law which has been enacted by a legislature
or other governing body or the process of making it…..whether a given bill will
be proposed and is generally a matter of the legislative priorities of government.
It refers to the preparation and enactment of laws by a legislative body through
its lawmaking process. The legislative process includes evaluating, amending,
and voting on proposed laws, and is concerned with the words used in the bill
to communicate the values, judgments, and purposes of the proposal.
I will ensure that any proposed bylaws that are of concern to the CWL will be brought forward to you as expeditiously as I receive memos or communiques from Betty Colaneri, the National Chairperson of Legislation.
May our Lord continue to guide us in our work in CWL for God and our beautiful country of Canada.
---
Legislation Communiqué #2 - July 2017
Legislation Communiqué #1 - July 2017
---
Legislation Communiqué #2 - October 2017
Susan Melchiorre, Provincial Legislation Chairperson
Four resolutions were adopted at the 2017 annual national convention in Charlottetown, Prince Edward Island, with two falling under the legislation standing committee:
The action plan for Resolution 2017.03 Zero-Rated Status Under the Goods and Services Tax Provisions of the Excise Tax Act for Child Safety Products asks members to write letters to the prime minister and minister of finance, with copies to local members of parliament (MPs), requesting the removal of the federal portion of tax from child safety products. Encourage councils to: invite a guest speaker to educate members on the requirements of child safety products; hold fundraisers to purchase safety products for those in need; study the product list in the Canada Safety Act and ascertain if any other products should be listed; and educate members, parish communities and the public on the provincial rebate for child safety products.
The action plan for Resolution 2017.04 Protection from Coercion of Conscience for Healthcare Professionals asks members to write to the prime minister and attorney general, with copies to local MPs, urging them to make it an offence under the Criminal Code for healthcare professionals to be coerced into performing or referring patients for procedures that are in opposition to their conscience. Councils are also encouraged to educate members and the community on the importance of healthcare professionals' right of conscience and find ways to support healthcare workers who will not perform procedures that are in opposition to their conscience.
Motions
Three motions presented by legislation were carried at the 2017 national convention. All the motions were on the passage of Bill C16 regarding Gender Identity and Gender Expression.
Palliative Care Petition
The 2017 League petition, requesting the federal government to specifically identify hospice palliative care as a defined medical service covered under the Canada Health Act, was distributed across Canada this spring. Completed petitions with a total of 32,741 signatures were delivered to Member of Parliament Cathy McLeod (Kamloops-Thompson-Cariboo). The petition will be presented in the House of Commons this fall. Due to the impressive number of signatures received, Cathy McLeod is considering the viability of developing a private members' bill. Thank you to the councils and members for gathering the signatures. This one gesture in legislation demonstrates how we should never be afraid to raise our voices for all that is good. Members can and will change the world!!
Currently there are a few legislation bills in the making at the federal level that are of concern to many tax payers. The taxation changes to small businesses that will greatly affect their income, introduction of a carbon tax, the consideration of taxation on employee discounts and the act to legalize the sale and use of marijuana. We will have to wait to see just what occurs with these legislation proposals.
---
Legislation Communiqué #1 - July 2017
Susan Melchiorre, Provincial Legislation Chairperson
With both the Canadian Parliament and the Saskatchewan Legislature on summer recess, politicians will be in their constituencies for the summer. If you have issues, questions, or concerns, now is the best time to get a one-on-one with them. You will also run into them at your local fairs, parades and any other event going on in your community where crowds gather. They try to make themselves visible and available to their constituents. So, try to have a conversation with your representative.
Usually your civic leaders - mayors, councillors and reeves – can also be seen at these activities. Be familiar with the bylaws and budgets your councils want to change or add.
There is usually a scramble to get bills passed before summer recess. Here are a few that passed in Parliament:
C-6 – dual citizens convicted of serious crimes such as terrorism will no longer have their Canadian citizenship revoked. Also applying for citizenship has become easier. Applicant must now reside in Canada 3 out of 5 years rather than the previous 4 out of 6.

C-16 – the phrase "gender identity or expression" is added to the Criminal Code and Human rights Act.

C-4– restores rules around certification and decertification of unions
Before the house at dissolution were bills that may strike down the Indian Act registration rules. The bill seeks to eliminate sex-based status registration and another to make the words to O Canada gender neutral.
Familiarize yourself with your governments' activities. Listen to the news, read newspapers or watch TV. Also most news outlets have a website. Hansard is the publication of all proceedings that go on in parliament of the legislature. These can also be found on your specific government website.