NATIONAL CWL CONVENTION
Saskatoon, SK
August 11 - 14, 2024
Check out our fundraising items for the National Convention. If you would like to purchase any items, or would like us to come to an event you are planning to sell them, please contact Margaret Schwab at cwl2024fundraising@gmail.com.
While our fundraising team is based out of Saskatoon, we have members in all corners of the province who have access to the items, so we should be able to get them to you, no matter where you are. The Christmas ornaments are easy and inexpensive to ship*. The notebooks are a bit more expensive to ship*, so we would prefer to find a way to get them to you in person if we can.
*Buyer pays shipping charges
NOTEBOOKS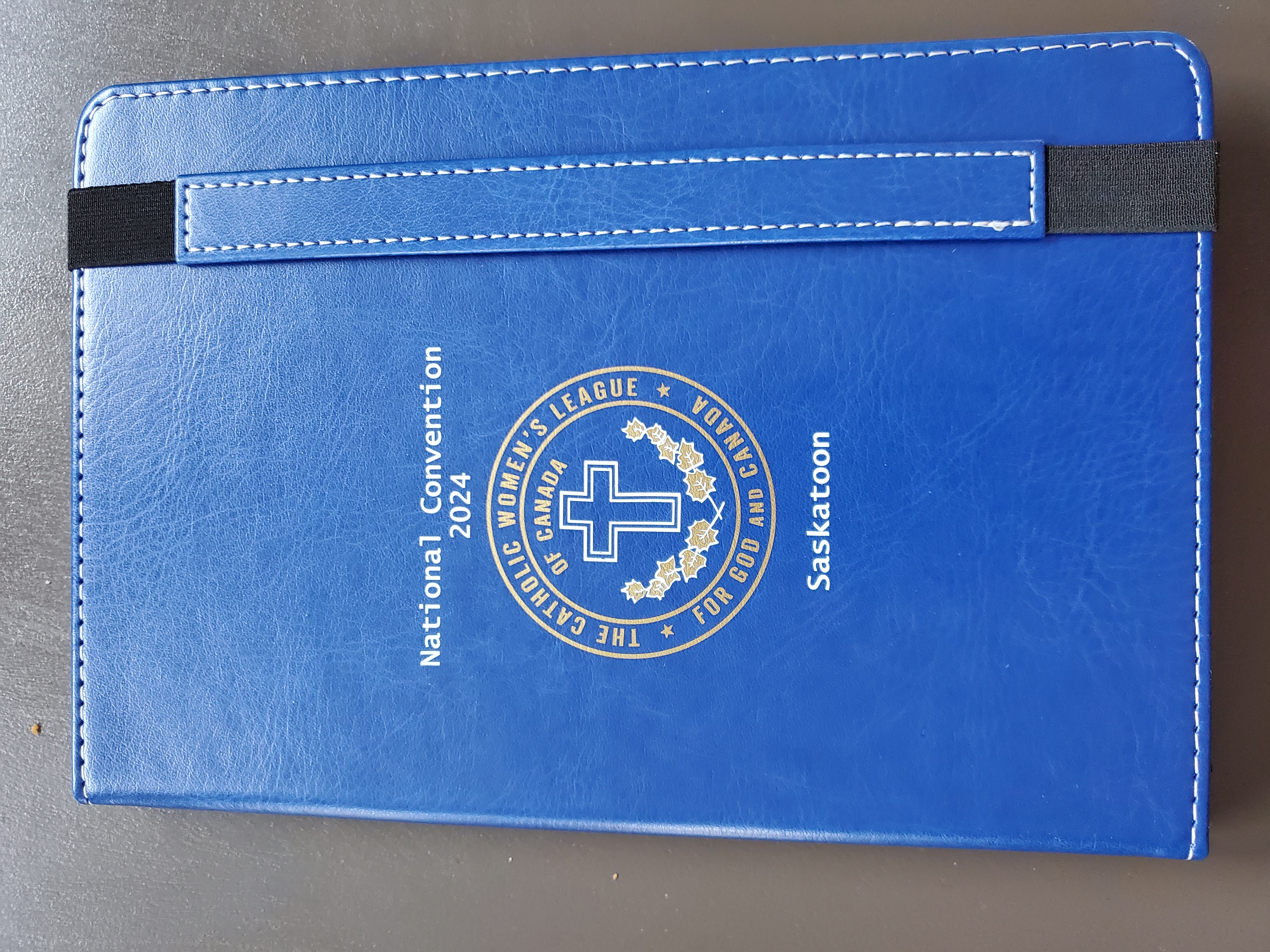 Whether at meetings or conventions, or even just doing your grocery shopping, this notebook is great for writing down all of your thoughts. It contains 160 white lined pages, an accordion pocket on the inside for keeping important documents (like your meal tickets), and a ribbon page marker.
Notebooks: $20
---
CHRISTMAS ORNAMENTS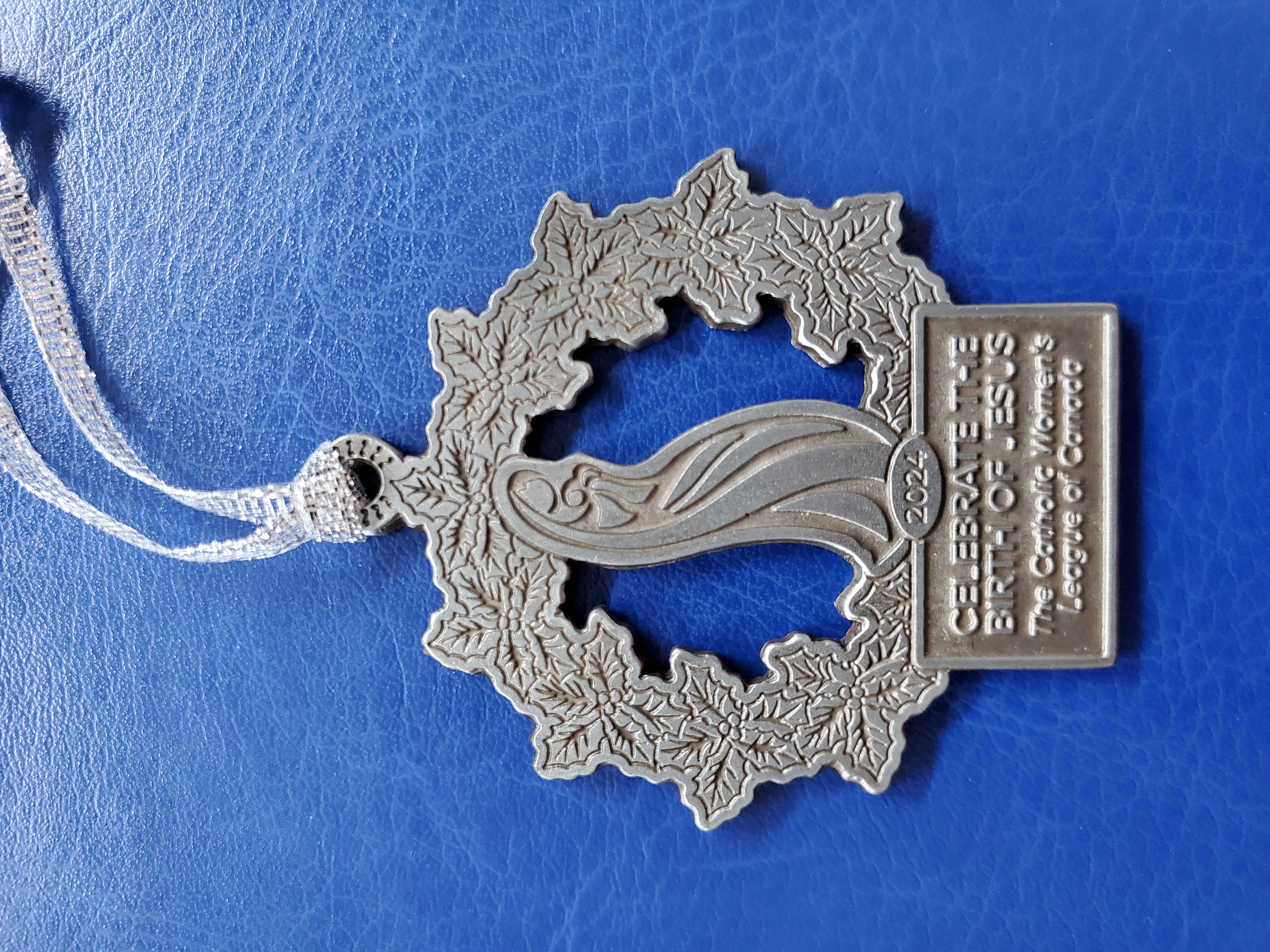 Celebrate the Birth of Jesus with the Catholic Women's League! This beautiful pewter Christmas Ornament features the stylized Madonna surrounded by a wreath of holly. Great for your Christmas tree, or hang it on your wall, or in a window. Comes with a silver ribbon attached.
This ornament isn't just for CWL members, your friends and family would love them too!
Wording on the ornament:
Celebrate the Birth of Jesus
The Catholic Women's
League of Canada
2024
Christmas Ornaments: $20